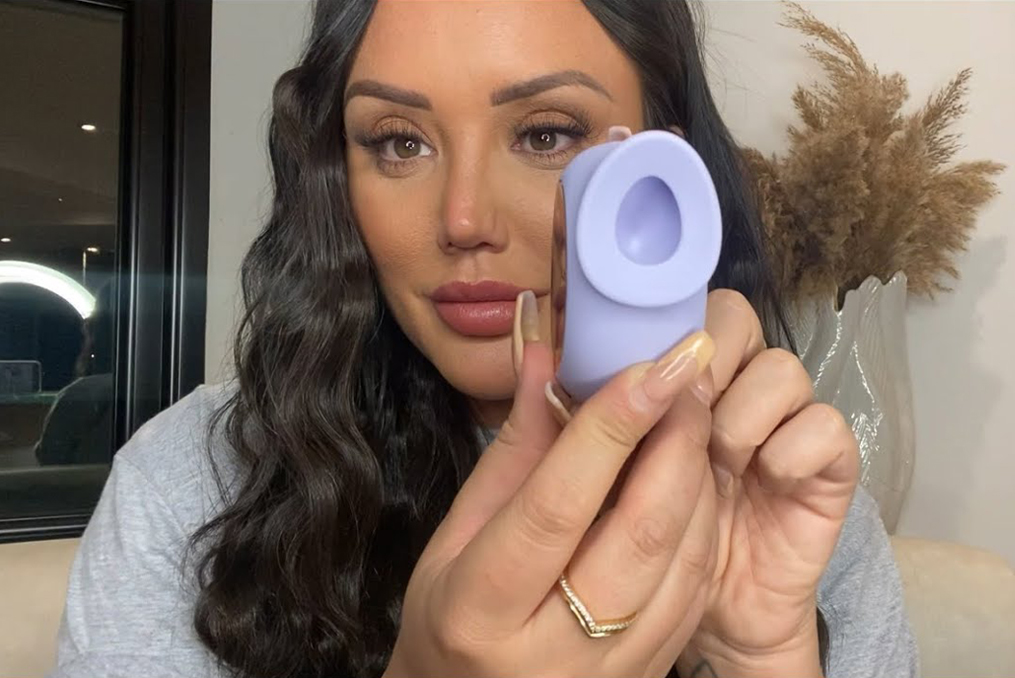 Tattoo of Us presenter Charlotte Crosby was 'almost arrested' while passing through airport security in the United Arab Emirates, after a vibrator was found among her luggage. The former Geordie Shore star was travelling to Dubai for the Grand Prix with her friend Adam Frisby, the CEO of women's brand InTheStyle.
Frisby was documenting their trip on social media and claimed on Instagram that Crosby had come very close to being arrested by airport security, but the two managed to pass through without too many issues.
He shared a photo of the pair in a taxi on Instagram travelling away from the airport in Dubai, accompanied by the caption: 'Finally here in Dubai] after a stressful experience… [Charlotte and I got pulled at the airport because she had a sex toy in her luggage.'
Frisby claimed that the 31-year-old nearly got arrested and that they had to plead with airport security to let them go. 'I mean you couldn't make it up. Absolute belter of a start,' he added to his Instagram Story. Charlotte has long professed the joy of a good sex toy, having promoted them in the past.
But though the UAE, particularly Dubai and Abu Dhabi, is considered a luxurious holiday spot for most and the country draws in millions of visitors every year, it has some surprisingly oppressive laws.
It is illegal to bring a sex toy into the UAE, as well as have one delivered there, hence why Crosby ran into issues. Not only can sex toys be confiscated from visitors, but owners of sex toys can be prosecuted. This is because they fall into the category of illegal 'pornographic material' under local law.
Back in 2018, a 31-year-old woman was charged for running a sex toy shop and being in possession of over 1,000 sex toys while living in Dubai. The woman was apprehended by police after a sting operation conducted by an undercover officer posing as a buyer wanting to buy a sex doll. The Misdemeanour Court found her guilty and fined her Dh5,000 ($1,360), however, prosecutors have appealed for a harsher punishment.
And last year, a man in Dubai was also jailed for a month for possessing over 150 sex toys.
So, one thing you should never do with your vibrator, is bring it into the UAE. Considering the punishments these people received, Crosby is lucky to have just received a telling off and to have left the airport without an arrest, fine, or detainment.